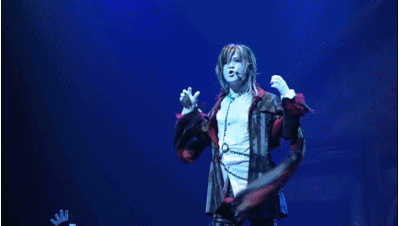 It's been a tough wait, but the English softsubs for the new Märchen DVD/BD are now available for download!
For those who don't know, it is an .ASS file. This is not the video itself, but just the subtitles to go along. We can't provide you a link to the original video, of course, so you can 1) Rip your own DVD/BD into a video file, or 2) search for it on the internet.
If you don't know how to use softsubs, check this page!
---
And also, the Latin Spanish version!
---
Since there might be some typos/errors in these subs, please don't hesitate to let us know
in the subbing thread of the forum
!
PS: Typesetting subs is very easy. If you want this live subbed in your language, why not doing so yourself? You just have to download the Aegisub software, open the .ass file, and translate the lyrics (or type an existing translation). You'll be helping your fellow Laurants and spreading Sound Horizon even further!
Watashi ganbaru!