Because, why not? The Assorted Horizons has been around for about a month now, but it is never too late to celebrate its awesomeness with a cheesy 10-Reasons-Post.
1. Because we know that Halloween to Yoru no Monogatari alone made the whole DVD/BluRay worth it.

Who recalls the days when we were all wishing for a DVD of Revo's Halloween Party, and kept telling ourselves that it would never happen? Well, we didn't quite exactly get that, but we still got to see Halloween to Yoru no Monogatari AND much more.
02. Because we have been waiting for a new live version of StarDust for so long!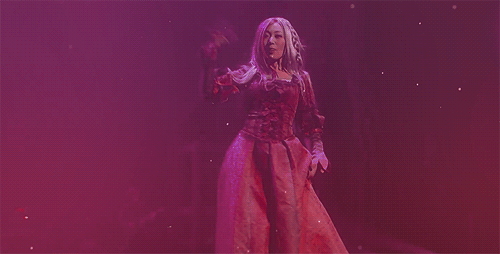 We know, many Laurants have been expecting to see StarDust sung by KAORI for a long time, but Minami's performance is definitely amazing.
3. Because Revo is fabulous.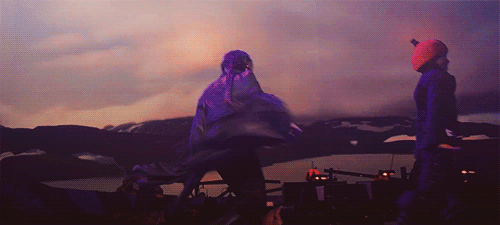 He just is.
4. Because we never thought we would ever get to see Leviathan live!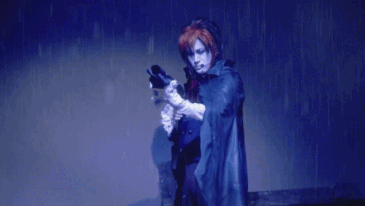 When the setlist of Revo's Halloween Party leaked the day after the concert, the amount of obscure songs performed was a big surprise. People who found Sound Horizon through minor works like Leviathan and Poca Felicità have probably seen one of their dreams come true.
5. Because the dancers in Revo's Halloween Party are priceless.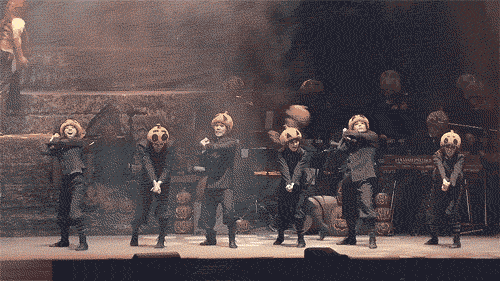 You just want to watch the live over and over to look at them!
6. Because you got the quickest (and most comprehensive) history lecture you will ever get in Seikan Chou Tunnel.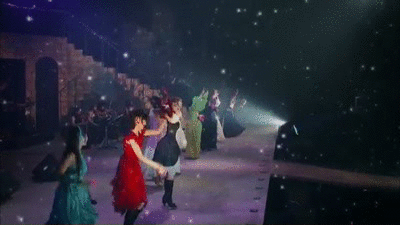 …Provided you had a translation of the song with you, or you can understand Japanese. This live-only song is unusual to say the least. But to be honest, what is unusual when it comes to Sound Horizon?
7. …But you just can't take Jimang seriously in  Mahotsukai Sarabant.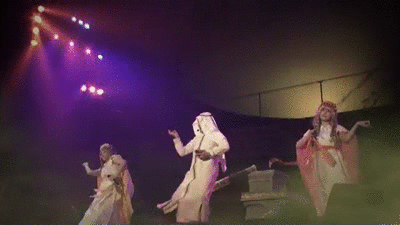 …And that's not because of this moves. The lyrics clearly say that the Suspicious Man who guides the young boy to the cave has a beard, but I Jimang is beardless there! "Well, that's because Jimang is dressed as the young boy!", you will say. And you might be right. But whatever!
8. Because the foreshadowing never stops in the Sound Horizon Kingdom!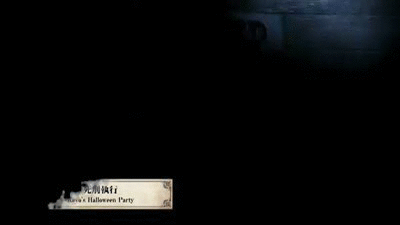 "Reward of 10018249-star"? If you have been paying attention to the latest Sound Horizon news, this will ring a bell. These numbers actually hide a clear message: Vanishing Starlight, October 1st. Learn more.
9. Because this is the 5th time we see live footage of Asa to Yoru no Roman, but who cares? Still awesome.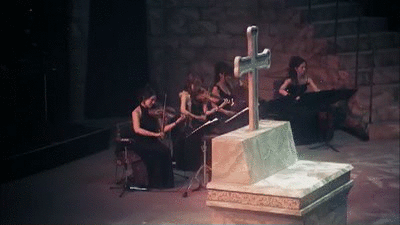 "Oh no, Asa to Yoru again?" This song holds the record for the most times featured in a live DVD/BluRay. However, the way it transitioned from Honoo and the revamped Hortensia and Violette costumes made it quite unique.
10. And, well…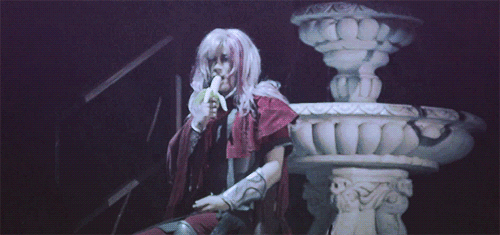 I hope these are enough reasons for you. What else makes The Assorted Horizons awesome? Join the discussion on the Sound Horizon Forum boards, or let us know via Twitter. If you would like to have your own copy of The Assorted Horizons, we always recommend buying it from CDJapan, if you want to know why, here is some more information.
* Some of the GIFs were taken from Tumblr. If you can recognize yours and would like to be credited, please let us know.